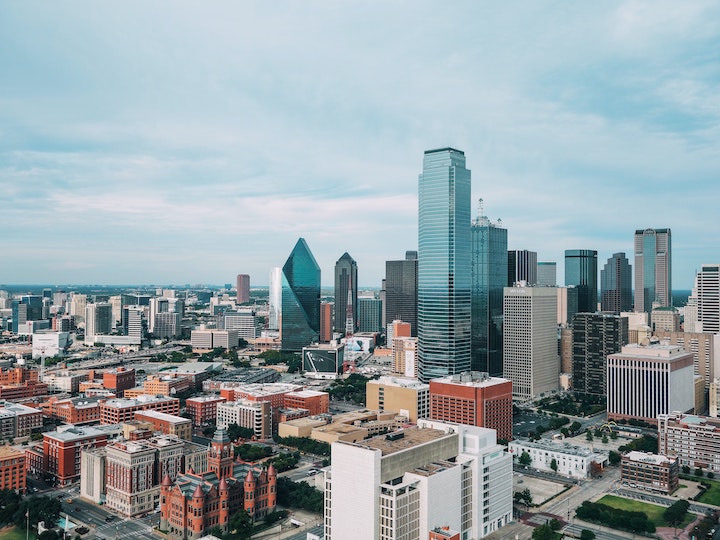 Your Comprehensive Guide to Insuring Your Multifamily Property
Are you a multifamily property owner? Merit Insurance can help protect your investment. We offer comprehensive habitational insurance policies to safeguard your property against any potential threats. 
We tailor our habitational policies to meet the needs of multifamily property owners, so you can rest assured that your investment is well-protected. 
Merit published several articles detailing aspects of habitational or multifamily insurance policies this year. This blog post summarizes our key points and provides a comprehensive guide to habitational insurance. 
What is habitational property insurance?
Habitational and multifamily property insurance are often used interchangeably to describe a type of insurance covering the property and liability risks associated with multifamily dwellings. These multifamily dwellings most often include apartments, condominiums, townhouses, and other residential units owned by more than one person. 
The insurance typically covers the dwelling and common areas, such as pools, playgrounds, and parking lots, and protects against many named perils, including but not limited to, fire, smoke, wind, water damage, theft, and vandalism. It may also have liability coverage for injuries that occur on the property.
What does habitational property insurance cover?
Are you a landlord, investor, or property manager looking to protect your investments? A multifamily property insurance policy can give you the coverage and peace of mind you need in case the unexpected happens. But what exactly does this type of insurance cover? 
From protecting against fire damage to vandalism and beyond, this section will dive deep into the specifics of what multifamily property insurance covers – giving you all the information needed to make an informed decision on how best to insure your valuable holdings:
Full Replacement Cost Coverage
An insurer uses full replacement cost coverage to determine the amount it will pay in case of a loss on insured property. It is one of the two primary methods of value determination. Actual cash value (ACV) is another primary valuation method. In most policies, the replacement cost is replacing the lost or damaged property without causing a loss of depreciation.
Loss of Rental Income with Extra Expenses
Habitational insureds often purchase Loss of Rents coverage.  The primary goal of the coverage is to keep the insured financially "whole" by reimbursing them for the rents that are lost due to a loss by a covered peril.  Loss of Rents coverage replaces Business Interruption coverage for most habitational insureds.
Extra Expense Coverage is also an optional coverage designed to assist an insured financially after a loss by a covered peril.  The coverage provides the insured with funds to help reduce the ultimate cost of the loss and additional monies to help the insured maintain business operations.  Examples include purchasing canvas tarps to cover exposed openings after a loss or leasing commercial space across the street to replace a leasing office that has been damaged.
General Liability
In addition to protecting your business against bodily injury and property damage claims, you're also covered by general liability insurance. An example would be a tenant slipping and falling on an icy sidewalk when he awoke early on a cold winter morning. It takes four weeks for him to return to work after breaking his arm in the fall. In such cases, several tenants have sued property owners for maintaining icy sidewalks, claiming they were negligent. Medical expenses, lawyer's fees, and lost wages could all be claimed as damages in their lawsuit.
Silent on Assault and Battery
A person is considered to have been assaulted if they are threatened with harm in a way that causes them to feel fearful. During battery, someone is struck or grabbed by the actual impact. As a landlord, you are responsible for ensuring the safety of your tenants and protecting them from assault and battery by other tenants or visitors to the property. 
If you are aware of a potential danger, as a landlord, you must take steps to mitigate the risk or remove the threat entirely. Additionally, you should have a clear and concise policy outlining what tenants should do if they feel unsafe.
Deductible Buydown
Insureds often purchase a deductible buydown to reduce the financial impact of their mandated All Other Perils (AOP) deductible or more commonly to reduce their Wind/Hail Deductible.  Depending on the location of the property, an insured could be looking at a Wind/Hail Deductible of 2% or higher of total values.  For example, an insured who has a $200,000 Wind/Hail Deductible might decide to purchase a separate buydown policy to reduce their deductible to $25,000 or less.  Most Wind/Hail Deductible Buydown policies are underwritten at Lloyds in London.  Lenders sometimes require an insured to purchase buydown policy depending on the size of the policy deductible(s).
Property Manager's Professional Liability
Managing property can result in financial losses for property managers, so Professional Liability insurance protects them. Damages caused by the property manager, such as bodily injury or property damage, as well as the costs associated with defending a lawsuit, are covered by the policy. 
If property managers are sued, this insurance can help protect them from financial ruin. The multifamily properties that property managers manage are subject to professional liability. Taking responsibility for property problems could be the property manager's responsibility. 
Pollution Liability
Environmental pollution can come from many sources, including manufacturing operations, motor vehicles, and even dry cleaning businesses. If your multifamily property is the source of environmental pollution, you could be liable for any resulting damages. 
To avoid pollution liability, it's crucial to understand your property's potential sources of pollution clearly and to take steps to mitigate those risks. For example, if your property is near a busy road, you may want to install air filters in the units to help reduce residents' exposure to air pollution.  
Drone Coverage
Drone insurance coverage is a type of insurance that covers damages caused by drones. This insurance covers property damage, personal injury, and data loss. Drone insurance coverage can be purchased as an add-on to an existing insurance policy or as a standalone policy. It can also cover the costs of repairing or replacing damaged property.
Ordinance of Law Coverage
Building codes for items such as electrical, plumbing, and heat/ac systems are modified over time.  Experiencing the costs of compliance includes the addition of new mandatory codes. Ordinance of Law Coverage covers any state or city mandated criteria for upgrading your business after a loss from a covered peril.
Flood and Earthquake
Multifamily property owners need to be aware of the risks of floods and earthquakes and the insurance options available. Floods and earthquakes can cause significant damage to properties, and the costs of repairs can be high. 
While most standard homeowners insurance policies do not cover flood or earthquake damage, several specialized policies offer this coverage. Multifamily property owners should speak with their insurance agents to determine if their property is eligible for flood or earthquake insurance.
Builders Risk
A builders' risk insurance policy covers the property and materials used to construct a new building or major repairs to an existing building. Construction contractors can also purchase Builders' Risk Insurance on behalf of property owners. 
It protects against physical loss or damage to property during the construction phase; the coverage covers loss to the actual building as well as building materials on sight. This type of insurance is typically purchased by the owner of the property but can also be purchased by the contractor. A typical policy covers a set of named perils such as fire, theft, vandalism, and weather damage. 
You're more than just insuring your property. You're protecting your tenants' homes, too.
Protect your multifamily property with Merit Insurance. Merit Insurance has been protecting landlords and their tenants since 1997. We have the experience and expertise to ensure your property is fully insured, from the building itself to your tenants' personal belongings. We have over 25 years of experience in commercial insurance for different industries, so you can be sure your property is in good hands. Contact us today for more details!