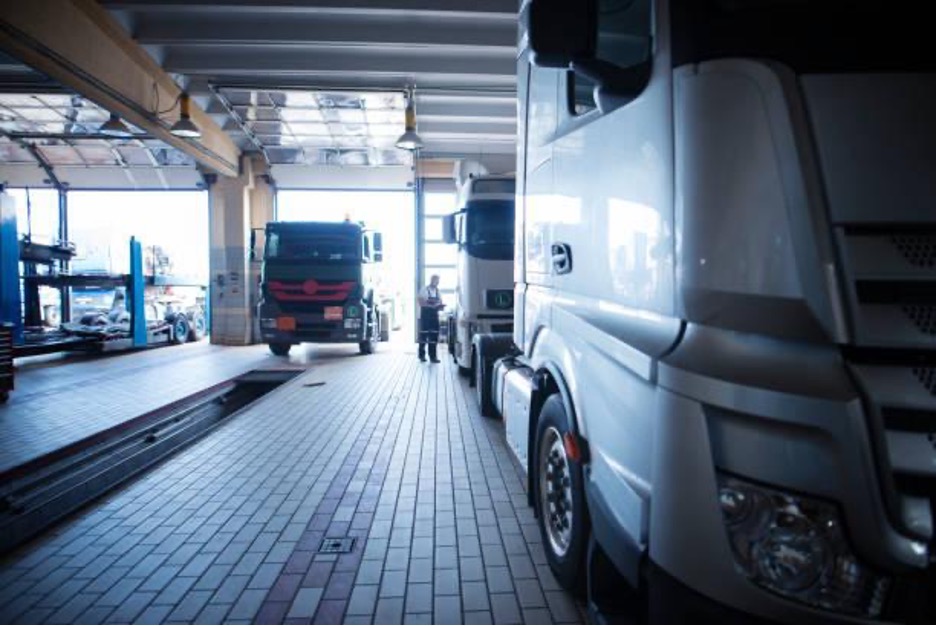 Insurance for Transportation and Logistics Providers
The transportation and logistics industry is a critical component of the economy. We depend on transportation daily, such as moving goods from one place to the next or getting us to our destinations. Therefore, it's only suitable to have an insurance policy that protects your best interests as well as provide coverage required for certain contracts.
Merit offers different insurance policies and coverages designed for the transportation and logistics industry. It's ideal for a diverse group of companies that includes Long Haul Operations, Towing, Mobile Home Haulers, Livery Services, Box Trucks & Delivery, Owner Operators, Moving & Storage, Hot-Shots, HAZMAT, and Waste Haulers. So let's explore the most common ones that will be ideal for your type of business.
Primary Liability
Primary Liability is an insurance policy you must legally have to operate your business. It covers damages you or your employees may cause to others or their property while on the job. For example, if one of your drivers got into an accident and determined they were at fault, this policy would pay for the repairs to the other party.
Hired and Non-Owned Liability/Physical Damage
Hired and Non-Owned liability is commonly thought of as being an automatic coverage on trucking liability policies, however this coverage is not required by the FMCSA to operate your authority. This coverage comes in handy if for example, your truck breaks down in the middle of transporting a load. You have a fellow trucking company who uses one of their trucks to pick up and deliver the load while your truck is down. This coverage will provide liability to the other party's truck.
Hired Auto liability is a requirement of the UIIA for Intermodal operations.
Physical damage for hired or non-owned units is separate from the liability and provides physical damage coverage for hired or non-owned units
Physical Damage Coverage
This insurance policy is a combination of collision insurance and comprehensive insurance. It means that physical damages caused by fire and theft are covered. So if someone breaks into the vehicle, this coverage will pay for the repairs. However, keep in mind that this insurance won't keep you completely covered. Its coverage includes the following:
Vandalism
Falling objects
Collisions with another vehicle
Fire
Hitting an animal
Rollovers
Earthquakes
Trailer Interchange Coverage
Trailer Interchange insurance provides Physical Damage insurance for trailers being pulled under a trailer interchange agreement. Signed agreement must be in place to be considered trailer interchange coverage. This is essentially Physical Damage insurance for non-owned trailers. This insurance protects you if the trailer is damaged by collision, fire, theft, explosion or vandalism. Since the exchanged trailers are not owned by you, they require separate insurance coverage because they are not covered under your regular Physical Damage insurance.
Motor Truck Cargo
This type of insurance covers any load that you are transporting. This policy will cover repairs or replacement costs if the shipment is lost, stolen, or damaged. It's essential to have this type of coverage because it protects you from any loss while the goods are in transit.
Umbrella/Excess Liability
It's an insurance policy designed for significant and unexpected events that may cause catastrophic results for your business.
Non-Trucking Liability
This insurance policy will cover any property damage or physical injury caused by an accident when the driver is not on duty.
Contingent Cargo
Contingent cargo insurance is a policy designed for freight brokers that covers complex claims between the shipper and the carrier. This policy is applicable if cargo insurance is denied or if one or more parties fail to meet their duties.
Contingent Liability
Contingent liability insurance protects a motor carrier should an independent contractor or owner operator claim to be an employee and sue to be covered under workers compensation. This insurance pays for reimbursements should the worker win his settlement and for court costs the motor carrier incurs.
Warehouseman's Legal Liability
It's a unique type of insurance for when a warehouse operator fails to exercise reasonable care in handling and storing a customer's goods, resulting in the loss or damage of said goods.
Worker's Compensation/Occupational Accident
This insurance policy protects employees injured on the job. It will cover their medical expenses and a portion of their lost wages. Most states will also require this type of insurance.
Choose the Best Transportation Insurance for Your Business Today
Many insurance policies are available, and it can be challenging to determine which is right for your business. Fortunately, Merit is here to extend a helping hand. Contact us today for more information about the different policies available to your transportation business.