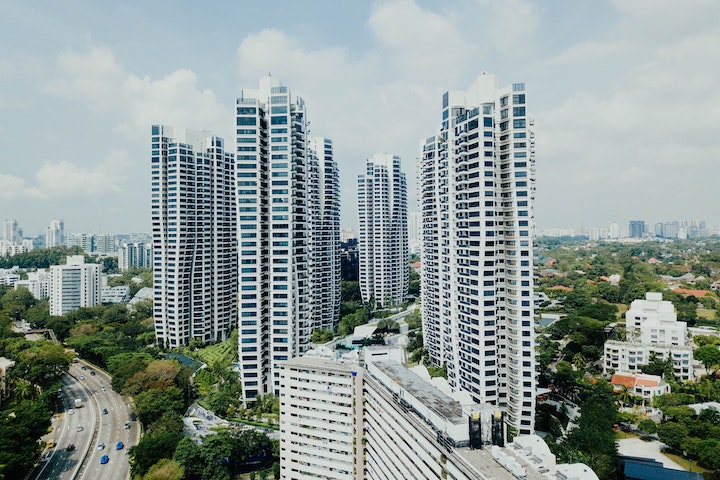 Understanding Actual Cash Value and Full Replacement Costs
As an apartment owner or manager, it's essential to understand the different types of insurance coverages available to you. Habitational policies have multiple facets of coverage, and approximately 80% of a policy's premium costs cover the property insurance portion. In the second installment of our four-part series, we review the difference in the two reimbursement options offered – actual cash value policies vs. full replacement cost.
Actual cash value policies reimburse the dwelling at its current market value, minus depreciation. Depreciation in insurance is basically defined as the reduction in the value of any physical asset over time due to wear and tear.
In other words, if your five-year-old air conditioner unit needs replacement, an ACV policy would reimburse you for the cost of a new unit minus five years' worth of depreciation.
The insurance company gets to decide on the actual amount of depreciation, but it's typically based on how long similar items usually last. For example, a carpet's lifespan may be depreciated at 10% per year, meaning that after five years, it would be worth 50% of its original value.
In contrast, full replacement cost policies reimburse the apartment owner for the amount it would take to replace the damaged property with new materials of like kind and quality, without any depreciation deduction. So, if you have a 20-year-old air conditioner needing replacement due to storm damage, the insurance company would reimburse you for the cost of a brand new unit with no payout reductions for the system's age or condition.
This type of policy is often more expensive than an ACV policy, but it provides greater peace of mind knowing that you would be able to replace any damaged property completely.
Which is better, full replacement cost or actual cash value?
There are advantages and disadvantages to both types of coverage. Actual cash value policies are typically less expensive because the insurance provider will have lower payouts in the event of a claim.
However, full replacement cost policies provide more comprehensive coverage and can save the apartment owner money in the long run if they have to replace damaged property. In our experience, it's a preferred option because you, as the policyholder, are more likely to be made whole in the event of a loss.
How an agent can help.
Working with an agent with extensive habitational experience is paramount when deciding which type of coverage is best for your property. You don't have to do all the math to determine the possible depreciation scenarios of an ACV and full replacement cost policy- our team can help you determine which type of coverage is best for your needs. We will also identify and explain specific endorsements or exclusions that might impact your selection; for example, some carriers are now including an endorsement that states that roofs will be adjusted on an ACV basis if they are over 15 years old.
As an independent agent, we offer multiple programs and carriers. We can perform an unbiased review of your habitational policy to ensure you're getting the best coverage for your needs at a competitive price, without gaps in coverage that can lead to significant financial losses down the road.
It's important to know that habitational policies are complex, and there are many factors to consider when determining which coverage is best for you. Working with an experienced agent can save you time and money in the long run.
Please contact us today if you have any questions about habitational insurance or would like to review your current policy. We're here to help!